An eclectic Brandy Mirror but the association between the Irish and French in the production of the finest in spirits warrants this mirrors inclusion !   42cm x 46cm  Cork
Already renowned in the art of brandy making, who better than the Master Distillers of Maison Daucourt to create an entirely new category of whisky. The roots of Maison Daucourt run deep through the world of spirits.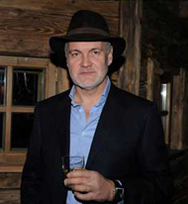 The family owns a vineyard and a distillery in a prestigious appellation of Cognac. With a French father and an Irish mother, in order to discover the origins of the spirits, Jean-Marc Daucourt went to work in a famous Scottish distillery as a young man,There he learned how to perfect the art of making whisky.
Born out of a rich heritage, BASTILLE 1789 has taken many years of work by Maison DAUCOURT to distill a singular whisky with a unique French "Savoir faire", and a perfect balance. This passion has filtered down from generation to generation…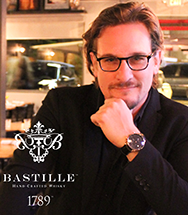 Naturally, Jean-Marc taught his know-how and experience to his nephew Charles Daucourt. As the brand manager and master distiller too, Charles Daucourt brings a new feeling for the spirit business. The combination of both generations makes BASTILLE 1789 Whisky a unique experience.